Impact Missions
Travel. Serve. Learn. Life-changing experiences. Miss Utah experienced it all.
Impact Mission Video
"It's a life-changing opportunity to serve. There is something special about making a difference in the lives of others. It's a memory I will always treasure!"
Executive Luxury Trip:  August 2023
Offering the best accommodations, transportation, and over-the-top experiences, join us for an executive luxury trip. We take pride and care to make your experience with us, both in the villages and on safari, a top bucket list experience.
click here for fees, general itinerary and deposit information.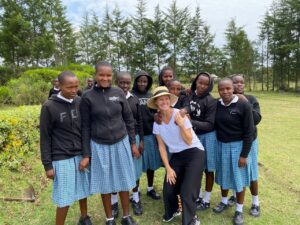 Humanitarian Adventure:  October 2023
Bring your family, friends, and business on a unique personal vacation that will leave a positive and lasting impact on your life. Because of our extraordinary work of providing water to remote communities in need, we have an exclusive opportunity to introduce you to the wonderful daily world of the Villages that we have a personal connection with.  Limited space. Discount for students and teachers.
click here for fees, general itinerary and deposit information.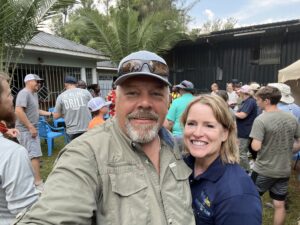 Customize Your Own Expedition
For nearly 10 years we have been offering this unique and exclusive experience to get to know the people of Africa and to get up-close and view the incredible animals on the Safaris of Kenya from the comfort of our specially designed and luxurious Land Cruisers. We'll work with you to design your customized experience.
WHOlives organizes humanitarian Impact Missions to East Africa, providing volunteers the honor of working and learning alongside the families we serve in remote rural communities. These unique expeditions provide the following benefits to participants:
• increased global awareness
• greater cultural knowledge
• inspiring service opportunities
• a deeper understanding of ourselves
• life-changing experiences
As a part of each Impact Mission we also provide volunteers with an opportunity to go on Safari.
Each safari is unique and beautiful in its own way.  Volunteers experience amazing animals, beautiful scenery and luxury accommodations which combine to make the perfect ending to the trip of a lifetime.
Expedition fees vary for individuals, families, corporations & students.
Fees include flights, ground transportation, lodging, meals, sightseeing activities, and trip leadership.
Impact Missions with WHOLives can be customized for companies, student groups, and families. We work hard to ensure that each participant has a rich cultural immersion experience while serving hand-in-hand with local families. Regular expedition activities include:
• assisting families with household responsibilities
• preparing popular native foods
• working with farmers in agricultural practices
• volunteering in health clinics and orphanages
• recreational activities and sightseeing