Events
WHOLives provides the general public with opportunities to support our work right here at home. From local service projects to benefit concerts, we pride ourselves in exceptional events that raise funds and awareness of our noble mission. Check out our list of upcoming events and join us!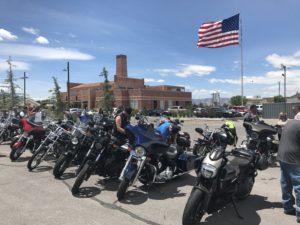 June 11, 2022: Ride for Clean Water
A GREAT RIDE FOR A GREAT CAUSE: 3.4 million people die every year due to scarce and contaminated water. WHOlives is leading the way to solving this crisis with its innovative Village Drill. Because of your support, WHOlives is now in 37 countries and has provided clean water to over 9 million people!
Day of Event: June 11, 2022
Registration: 8:45 am – 9:15 am
KSU: 9:30 am
Starting Point: Moto United 11553 South State Street Draper, Utah
Ending Point with Lunch: Lee's Marketplace 14716 South Marketplace Drive Herriman, Utah
Ride Route: Big Cottonwood-Guardsman-Midway-Heber (snacks provided at Lee's Marketplace)-Provo Canyon.  Route subject to change. Details and map provided at check-in
Lunch: LEE's Marketplace Herriman (Smoked Brisket and Ribs)
Morning of the event:
$35 Driver (breakfast + lunch included)
$25 Passenger (breakfast + lunch included)
FREE 'RIDE FOR CLEAN WATER' T-SHIRTS for the FIRST 50 REGISTRANTS!
Everyone is invited to the After Ride Event: Join us for lunch with at Lee's Marketplace. Over $1,000 in prizes given away in our raffle – just for attending our event.
$10 lunch tickets available at the door if you weren't a rider or passenger.
Please invite your friends to ride with you on June 11th and bring your family to the "After Ride Party"! Your support is needed to continue this lifesaving work that kills over 3 million people each year.
Special thanks to LEE'S MARKETPLACE for being a GOLD sponsor! 
Special thanks to Moto United for being a SILVER sponsor!
IF YOU CANNOT MAKE THIS EVENT, PLEASE CONSIDER A SMALL DONATION BY TEXTING 'RIDE22' to #71777.